How can you use DROP'IN results?
The DROP'IN project (Erasmus + - KA2: Strategic Partnership | School) aimed at preventing Early School Leaving by building on the relationship between teachers and pupils introducing non-formal education methods within a formal system, such as schools, with the aim of motivating students and making them protagonists in their learning process.
After 36 months, DROP'IN has come to an end. During the project lifetime, NGOs, associations and schools have worked together to introduce non-formal education benefits in several formal contexts, improving the quality of teaching of teachers and the motivation of students. Moreover, this cooperation has led to the production of several resources, which are available on our website at the following link, in all partners languages.

This last newsletter provides you a guide on how to use these resources, thus allowing you to continue and multiply the impact achieved in our communities also in yours! So download them and use them both at school if you're a teacher or in your cooperation projects with schools.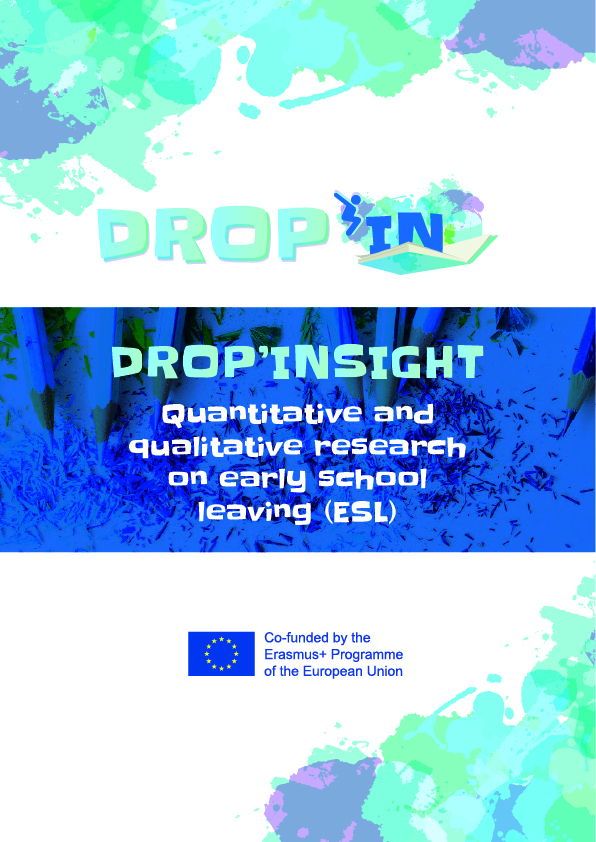 DROP'INSIGHT
If you're interested in understanding the roots behind the Early School Leaving phenomenon in Italy, Bulgaria, France and Latvia or generally to know its Europen perspective, this document is for you! Moreover, it provides an interesting overview on the benefits of non-formal education. It can be a useful reading if you'd like to introduce the usage of non-formal education in your institution or to deepen your knowledge on the topic of Early School Leaving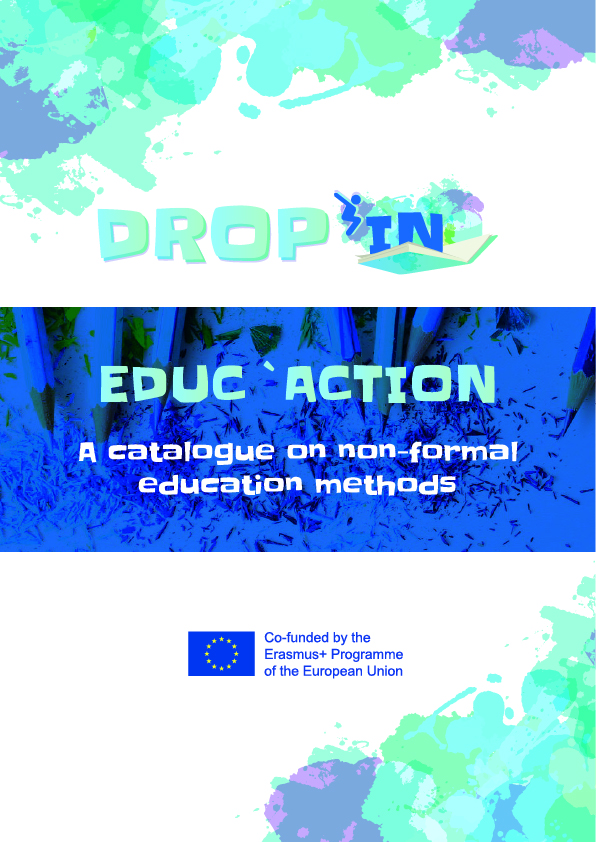 EDUC'ACTION: THE EDUCATION IN ACTION
Discover more than 30 non-formal activities to be implemented in your school! This catalogue can be used to get you inspired on how to motivate your students during your lesson or how to strengthen specific competences or awareness on certain topics. It is the core of our project and its use is suggested together with our online portfolio, DROP'IN ACTION!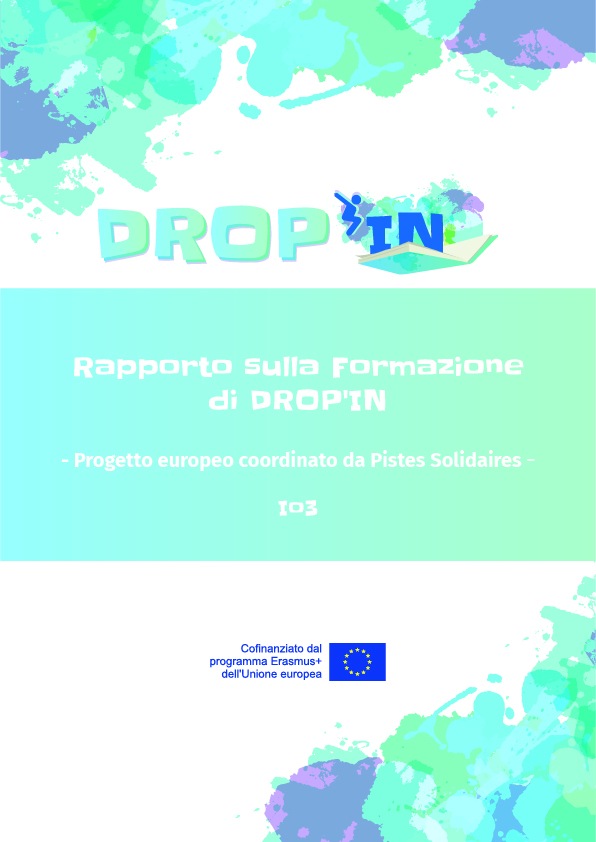 DROP'INVOLVE: teachers' training

Would you like to train your educational staff or colleagues on how to use non-formal education in school? This document can provide you a programme of a training for teachers, with example of implemented training in Italy, France, Bulgaria and Latvia. It can be a guide to replicate the same training in your institution or to identify the main educational steps to implement a successful training programme in the project topics.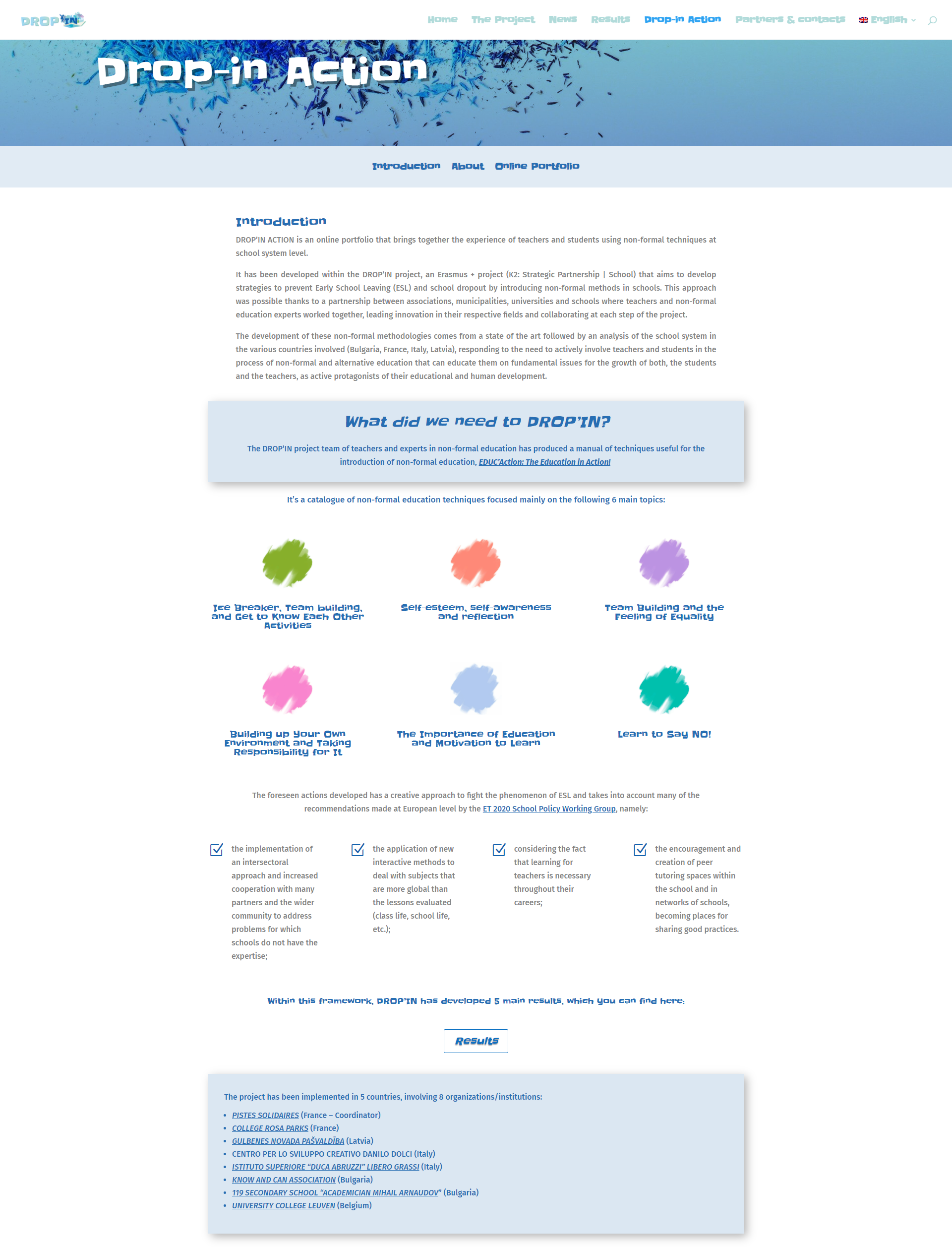 DROP'IN Action: Experimentation
& Valorisation
Together with the catalogue EDUC'ACTION, it is the most interactive resources of DROP'IN project: it presents our Online Portfolio, which allows you to select among 25 activities implemented and shows you the impact and the adaptation of these techniques in the countries where they have been used, providing further suggestions on how to implement non-formal education in your context. Moreover, some testimonies from teachers and the reactions of students are reported, thus giving you an clear overview of the process in which teachers and students worked together.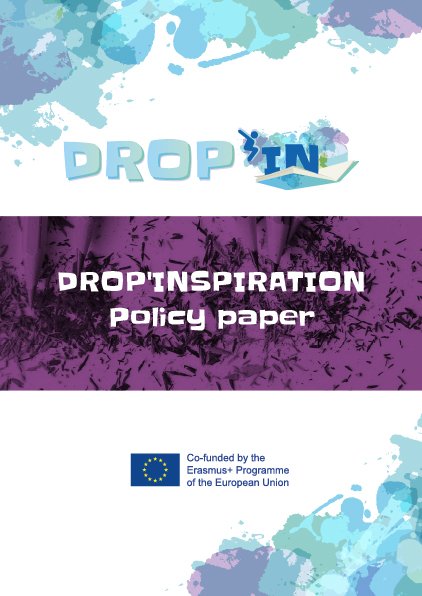 DROP'IN-spiration: Policy Paper
This document is addressed to policy makers, but it can be also an interesting reading of all the DROP'IN experience taken as a good practice and seen in the perspective of providing recommendations in the education sector at in different areas: Professional Development in Education, Curriculum Development and Monitoring & Assessment.

About DROP'IN
If you want to have further information on DROP'IN, visit the official website:

If you want to have suggestions on how to use our resources, or you'd like to share with us your experience when you use them, contact us through our national contacts:
DROP'IN is a project funded by Erasmus+ Key Action 2, Cooperation for innovation
and exchange of good practices, Strategic partnerships - SCHOOL sector
For further information:

The European Commission support for the production of this publication does not constitute an endorsement of the contents which reflects the views only of the authors, and the Commission cannot be held responsi­ble for any use which may be made of the information contained therein.
© DROP'IN
Newsletter developed by Centro per lo Sviluppo Creativo Danilo Dolci

View web version | Unsubscribe

You have received this e-mail at [Email] because you are subscribed to Centro per lo Sviluppo Creativo Danilo Dolci newsletter.
We recently updated our Privacy Policy. Renew your consent to data collection here.
If you do not want to receive our newsletters anymore, please click here to unsubscribe.